Why Be a KOA Partner Member?
Get the attention and build relationships with key decision-makers in the Kentucky optometric market!
Use the proven and effective way to target your customers and maintain strong relationships!
Maximize your company's marketing and sales dollars!
Achieve consistent, efficient and effective communication with your target customers!
Partner Membership provides you with opportunities not available to other companies! The KOA has EVEN MORE methods to reach your target audience beginning in 2024…
View the available benefits below and sign up as a KOA Partner Member Today!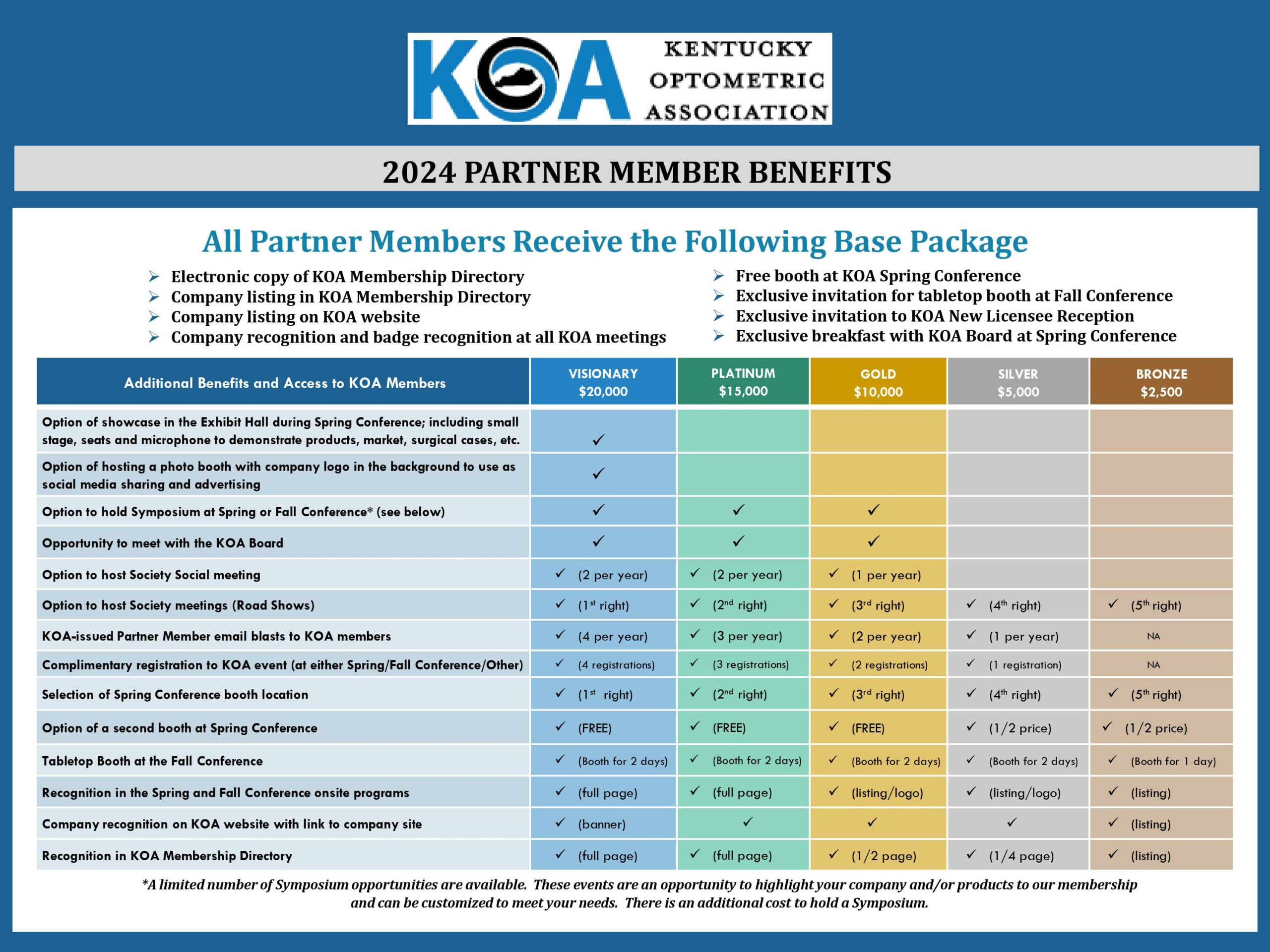 Please fill out the application below or call the KOA office at (502) 875-3516 with any questions!